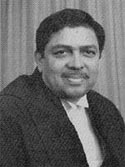 Executive Chairman
Hon'ble Mr. Justice N.Santosh Hegde
Ex : Judge, Supreme Court of India
Hon'ble Mr. Justice N.Santosh Hegde
---
Mr. Justice N. Santosh Hegde was born on June 16, 1940. He graduated in law in 1965 and after completing apprenticeship training was enrolled as an Advocate in January, 1966 and designated as senior Advocate in May, 1984. He was appointed as the Advocate General for the State of Karnataka in February, 1984 and held that position till August, 1988. He worked as Additional Solicitor General of the Union of India from December, 1989 to November, 1990. He was re-appointed as the Solicitor General of India on April 25, 1998.
Appointed as a Judge of Supreme Court of India on 8.1.1999.
Retired on 16.6.2005.